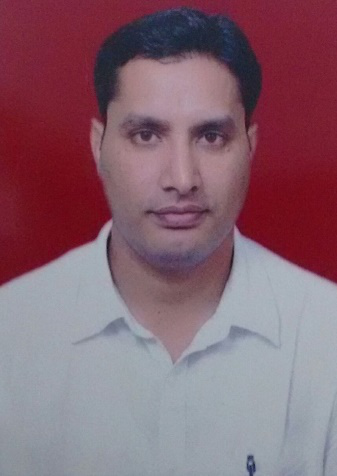 SATISH BINDAL
Senior Scientist
CEERI
satishbindal@csircmc.res.in
044-22544591(O)
Academic Background
M.Tech. Electronics Design & Technology (EDT), 2010-2012 from NIELIT Aurangabad, Maharashtra.
B.E in Electronics and communication Engineering (ECE) 2003-2007 from M.B.M. Engineering College Jodhpur, Rajasthan.
Professional Background
(a)
Scientist
CSIR-CEERI CMC
2016 to Present
(b)
Assistant Professor
b.JECRC Foundation Professor
Jaipur Rajasthan
2012 -2016
(c)
Junior Fellow
CSIR-CEERI Pilani Research
2009 - 2011
(d)
Projec Fellow
CSIR-CEERI Pilani Rajasthan
2008 - 2009
Areas of Scientific Interest
Embedded Systems
Control systems
Internet of Things
Machine Learning
Instrumentation
Awards & Honours
Recipient of GATE-JRF fellowship 2009-2011
Publications
Satish Bindal, Hemerjit Singh and Shashikant Sadistap "Development of an embedded control system for Reverse Osmosis plant",International Journal of Embedded system and Computer Engineering,vol3 no.1,page 59-64,2011. ISSN : 0975-4482 
Chandani Anand, Shashikant Sadistap, Satish Bindal, B.A.Botre, K. S. N. Rao "Wireless multi-Sensor Embedded System for Agro-Industrial monitoring and control" published in International Journal on Advances in Networks and Services (ISSN: 1942-2644), Vol 3, no 1&2, pp 1-10,2010.
Chandani Anand, Shashikant Sadistap, Satish Bindal, K. S. N. Rao "Multi -Sensor Embedded System for Agro-Industrial Applications" accepted in Third International Conference on Sensor Technologies and Applications, SENSORCOMM 2009, June 18-23, 2009 – Athens/ Vouliagmeni, Greece.
Neha Deshpandey, A.D. Shaligram, B.A. Botre, Satish Bindal, S.S. Sadistap, "Embedded E-Nose Application to Sense the Food Grain Storage Condition", 2010 International Conference on Computational Intelligence and Communication Networks, pp 608-611, 2010.
Satish Bindal, S.Sadistap and K.S.N.Rao, "Development of embedded auto feeder system for fish pond management", International conference of Instrument society of India, 2009.